Daily DC Insider
Americans want to get back to work
As the pandemic continues to ravage our economy, hard-working Americans want to get back to work.
From business owners to office workers, the vast majority of Americans want to be able to earn their own money. They don't want a stimulus handout from the government, especially a handout that drives up the national debt.
Instead of locking down the country in the name of safety, the American people want to be able to earn a living, run their businesses, and take care of their families without getting bribed by Washington.
Let people make their own risk assessments about the pandemic instead of forcing them to struggle with joblessness, loneliness, and depression created by our overbearing overlords.

If pandemic regulations were really about taking care of people, we'd have already found a compromise that didn't destroy the lives of millions of people trying to pursue the American dream.
More Political Headlines
As bad as 2020 has been, it's had bright spots
A legal fight is brewing over lockdowns in Texas
Florida is leading the way in vaccine distribution
Walmart apologizes for this Twitter gaffe
How much have you been missing out on?
Recommended Link:

(clicking will opt you into Profit Pregame's free daily e-letter – privacy policy)

This could kill buy and hold forever.

One guy made $38,000 in three weeks….another over $26,000 and another guy has been averaging $1325 a day in profits since he started.

And Bill Z posted he's hit on 37 of 44 trades since he started using this 1 strategy. (clicking will opt you in to Profit Pregame's free daily e-letter – privacy policy)

That's an 84% win rate.

To see how they do it click here.
(clicking will opt you in to Profit Pregame's free daily e-letter – privacy policy)
Everyday America
Teen starts nonprofit to make science fun for kids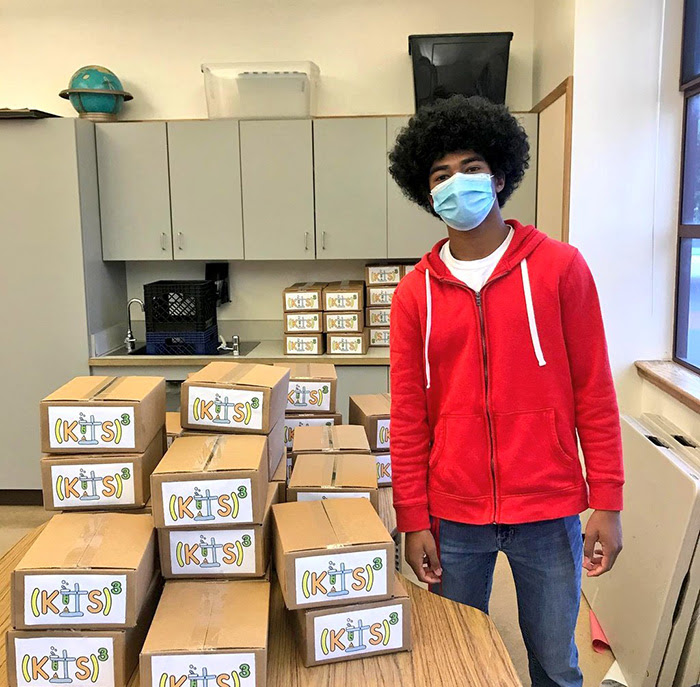 A high school senior in California started a nonprofit group that creates science kits for elementary school students.
Kits Cubed was created by Ahmed Muhammad after babysitting his niece and nephew. Muhammad wanted to show them how science could be fun, but Muhammad was met with resistance. His nephew claimed that he hated science because he wasn't good at it.
Impacted by that experience, Muhammad decided to take action. At the onset of the pandemic, Muhammad was taking online classes when he decided to start Kits Cubed to bring hands-on science experiments to kids who were forced to stay at home due to the pandemic. The kits quickly became a hit. Now, Muhammad's endeavors have helped him land an acceptance letter to Stanford.

It's always awesome to see young people combine their passions with entrepreneurship in order to help make the world a better place. Hopefully, Ahmed's kits get even more attention now!
If you have uplifting and heart-warming stories from your local area that exemplify everyday America, be sure to let us know. We just might include it in our next edition!
This has been John W Denton for The Local Conservative
Be sure to check out the next edition of the newsletter for more
News For Every Conservative!
ADVERTISE with us.