Merry Christmas and Happy Holidays to our faithful readers! Please enjoy today's single edition as we all prepare to celebrate with our friends and family!
Daily DC Insider
More lawmakers join movement to challenge electoral college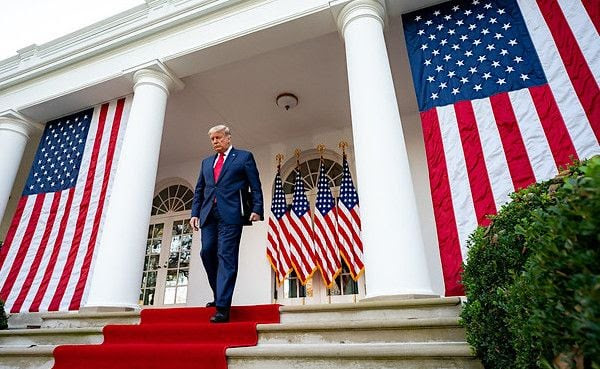 Over a dozen GOP Congress members have joined the fight to challenge the electoral college vote. The lawmakers pledge to object to the official vote submission on January 6th, which could trigger a vote in the House.
If the electoral college results are rejected, and a House vote happens, each state delegation gets one vote to determine the president. Right now, Republicans hold a majority of the state delegations.

It's a long shot, but not entirely out of the realm of possibility. But for it to work, a corresponding member of the Senate would have to join with a member of the House in objecting to the electoral college results. While no senator has openly agreed, Rand Paul and Tommy Tuberville have both hinted they may do it.
More Political Headlines
Arizona GOP to certify Trump as the winner
Pelosi agrees with Trump on this critical issue
The liberal media surprisingly ripped Biden over this
This CNN correspondent is a Democrat donor
This affordable stock could make you very wealthy
Recommended Link:


Perfect Stock Caught Trading Under Secret Name

This is just bizarre…

We have just uncovered perhaps the most unusual stock we've ever seen.

It's expected to see massive revenue in 2020 – $100 billion.

The company holds over 29,000 patents in the U.S.

It pays an enormous dividend.

And yet…

It's ultra-cheap – less than $3.
Everyday America
Military kids decorate masks for front-line heroes
A group of children who have parents serving in the armed forces worked together to make masks for frontline workers to show appreciation for everything the heroes are doing during the pandemic, especially over the holidays.
Thanks to their efforts, over 100 masks have been created and distributed to local nurses, doctors, and delivery drivers in Sacramento.

The masks were combined with gift bags full of candy and thank you notes to remind frontline workers that their efforts haven't gone unnoticed. Be sure to read the entire story here!
If you have uplifting and heart-warming stories from your local area that exemplify everyday America, be sure to let us know. We just might include it in our next edition!
This has been John W Denton for The Local Conservative
Be sure to check out the next edition of the newsletter for more
News For Every Conservative!
ADVERTISE with us.