Nov 17, 2020
Daily DC Insider
Thousands of uncounted ballots just turned up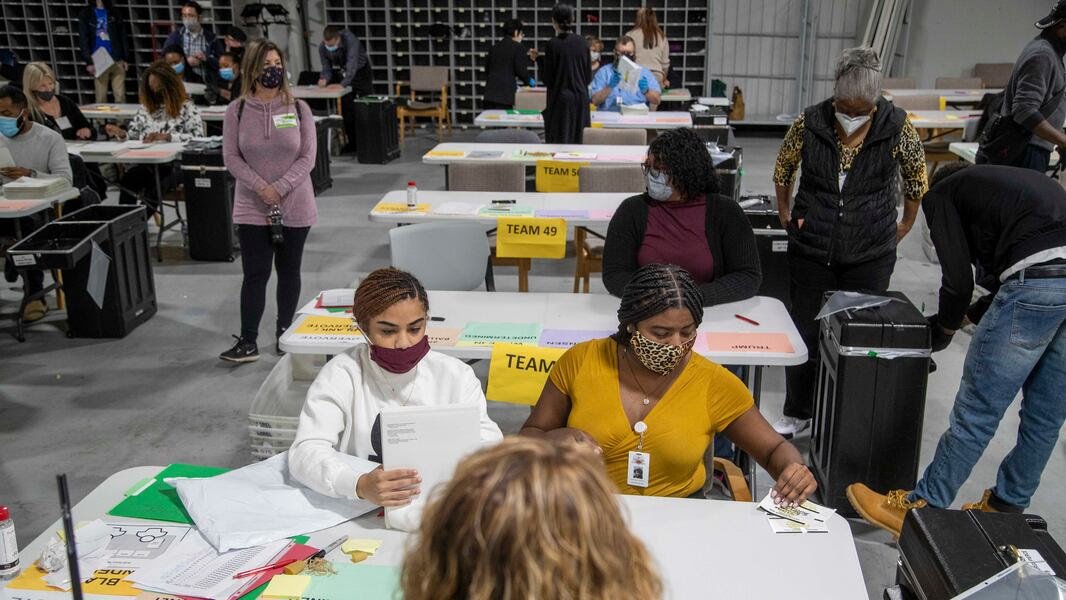 And the election drama continues to unfold! Anyone who still thinks the 2020 election should be certified without any more legal challenges should check out what just happened in Georgia.

Thanks to the recount efforts, more than 2600 uncounted ballots were uncovered in Floyd County, Georgia.

The secretary of state placed the blame squarely on the shoulders of local election officials. The official vote tally from Floyd County, which included the recently discovered ballots, was never uploaded from a memory card.

Just imagine what other mistakes are going undiscovered in states that aren't acknowledging voting irregularities witnessed by poll observers.
Don't miss these political headlines
Democrats are in denial over party infighting
This misunderstood asset is a millionaire maker. Here's your free map to the profitsTucker Carlson has finally shut down a major rumor
Wisconsin claims a recount will cost how much?!
Liberal lawmakers ignore their own pandemic rules
Everyday America
This man died, but came back to life
A hiker who spent the night lost in Mount Rainier National Park came "back from the dead" after his heart stopped for 45 minutes following his rescue.

Michael Knapinski was airlifted to the Harborview Medical Center in Seattle on November 8 after he was found unconscious in a river drainage basin on the edge of the mountain.

Although he arrived with a pulse, Knapinski went into cardiac arrest shortly after and died while in the emergency room. He remained dead for nearly an hour. Then, a miracle happened thanks to his medical team.

Be sure to check out the full story here!

If you have uplifting and heart-warming stories from your local area that exemplify everyday America, be sure to let us know. We just might include it in our next edition!
This has been John W Denton for The Local Conservative
Be sure to check out the next edition of the newsletter for more
News For Every Conservative!
ADVERTISE with us.