Daily DC Insider
Beto Bows Out Of 2020 Race
Beto O'Rourke called it quits last night and announced he's no longer running for the DNC nomination for the 2020 presidential election.
Beto has struggled in the crowded Democrat field ever since he announced his candidacy. His fundraising and poll numbers have steadily declined, especially after announcing his plan to confiscate guns from law-abiding citizens.
Other Democratic campaigns are starting to show signs of trouble, as well. Harris has announced massive staff cutbacks amid limited funding.
It seems that Democrats will have to hold their noses when they go to the polls next year. Or they could cast their ballot for Trump and save themselves a lot of disappointment.
White House Watch
Job Market Continues To Improve
The most recent labor statistics were released this week, and the economy is still making gains.
The employment rate outpaced expectations, with 128,000 jobs added to the economy. That's well above the expected 85,000. The unemployment rate for African-Americans reached a new low of 5.4%. That makes a 2.6% drop since Trump took office.
As of the latest numbers, 24 states matched or beat their all-time lowest unemployment rates – all while under the Trump administration.
But you can be sure that Democrats will somehow find a way to spin the numbers!
Spin Control
Katie Hill Blames Conservatives For Her Downfall
In typical Liberal fashion, outgoing Democratic Representative Katie Hill blamed Conservatives for her downfall.
As you've already heard, Hill was facing an ethics investigation after photos surfaced of her engaging in inappropriate relationships with her staffers. House rules ban such relations between representatives and staff members. During her farewell speech after resigning, Hill blamed conservative culture and misogyny for her ethical problems.
While Conservatives are far from perfect people, at least we understand the principle of personal responsibility. Hill's comments are yet another example of the Liberal belief that it is always someone else's fault.
Hill should be ashamed of not holding herself to the same standard expected of all people regarding sexual and ethical exploitation.
Everyday America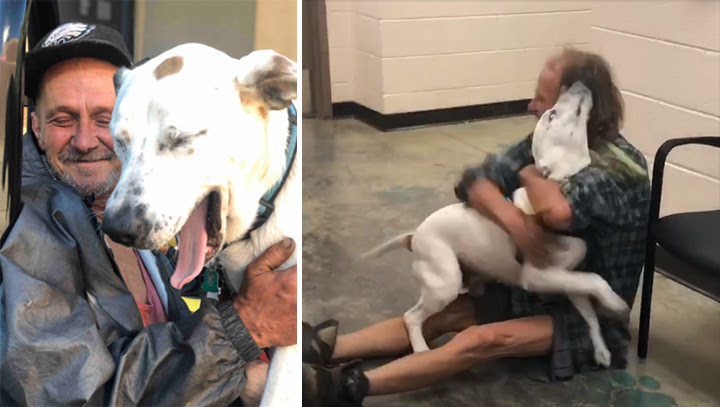 Homeless Man Reunited With Missing Dog
A homeless man from Memphis, Tennessee, was finally reunited with his missing dog, and the video is absolutely heartwarming.
Anthony, an artist who fell on hard times after some severe life events, always had his best friend Bobo around for comfort. That changed a few weeks ago, however, when Anthony awoke to find Bobo missing. With the help of friends, Anthony was able to post missing flyers throughout the city.
A local animal shelter finally found Bobo, and a worker immediately recognized him from the flyers. Bobo and Anthony were joyfully reunited, and you absolutely need to click the link below and see the awesome reunion caught on video.
This has been John W Denton for The Local Conservative.
Be sure to check out the next edition of the newsletter for more News For Every Conservative!