Daily DC Insider
Latest jobs report is the worst in decades. Biden says it's the right move…
The latest jobs report was so shockingly bad that some reporters literally did a double-take while on live TV as the numbers rolled out.
Of course, you'd expect the Biden administration to spin the data in some way. But we should give the president a bit of a break. All politicians spin the truth to some degree. Biden's response, however, went well beyond that.
President Biden literally said that the numbers proved the economy is headed in the right direction. If he means toward the proverbial toilet, then he's correct.
Many reporters were left scratching their heads over the comment. Was it another Biden gaffe? Did he not read the report? Did no one in the White House brief him on the numbers when they came out?
And this wasn't just a trivial drop in the employment numbers. It's the worst report in decades. But Biden swears that's a good thing. How does that make any sense? Maybe it was a Freudian slip.
---
More Political Headlines
Twitter users forget history, don't get why Biden is being compared to Carter
The CDC flip flops yet again on this key detail on the pandemic
California's population woes just got worse
Another state is preparing a 2020 election audit
---
You do not want to miss this rare event that could make you a fortune
Recommended Link:
It's Finally Here…
It's being called, "The Millionaire Maker Event"…
(Clicking automatically opts you in – Privacy Policy)
A brilliant man by the name of Chris Rowe is making a strong prediction…
And it's important you know about this in time.
Why should you pay attention to Chris Rowe's latest prediction?
(Clicking automatically opts you in – Privacy Policy)
For one simple reason…
He has one of the best track records in America when it comes to spotting the massive stock market moves before they happen.
Look at this.
(Clicking automatically opts you in – Privacy Policy)
Everyday America
Unwanted dog becomes police department's first K9 in decades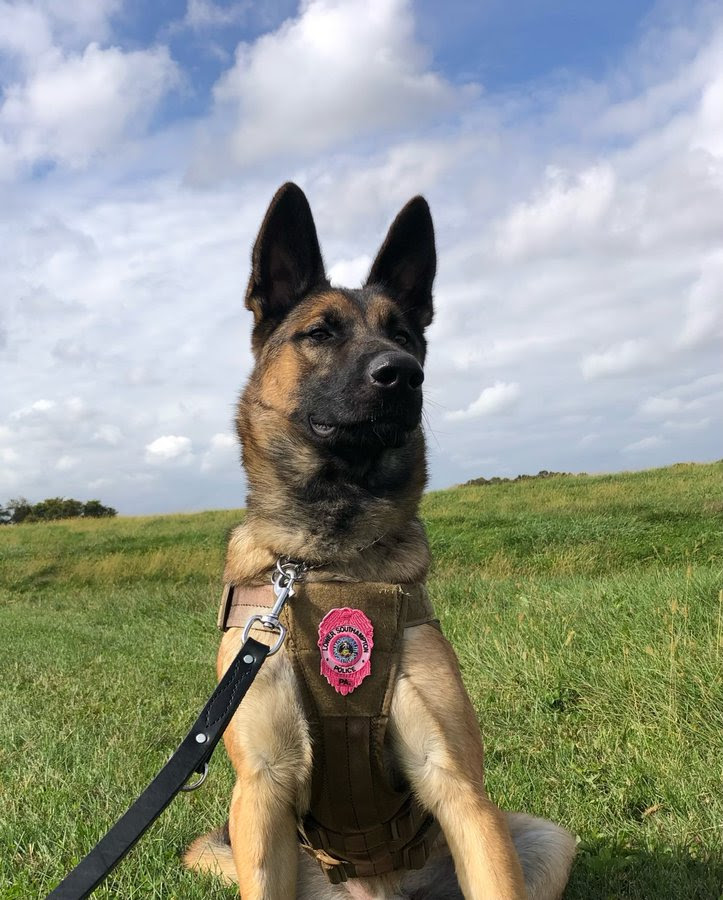 Arrow, a Belgian Malinois, is the first K-9 for the Lower Southampton Township Police Department since the 1960s.
He had spent almost eight months at the Burlington County Animal Shelter before becoming a police dog.
Since early last year, Arrow had been surrendered to the shelter twice. Arrow didn't get along with the family's other pet, according to one owner, and another considered Arrow to be overprotective of his wife.
To minimize the number of dogs returning to the shelter due to missed adoptions, the shelter is trying to help assess dogs and their needs, as the shelter did with Arrow.

If you have uplifting and heart-warming stories from your local area that exemplify everyday America, be sure to let us know. We just might include it in our next edition!
Recommended Link:
The Best Seven Minutes To Start Your Day
I get a lot of emails from readers looking for recommendations about what's going on outside of the political arena. I'll be honest – if I'm looking for a daily round-up that's both deep and wide, there's only one place I turn. And that's The Seven At 7. In fact, it's the newsletter I turn to as soon as I've gotten your first edition ready to go each day. Best of all – I get all of the news I need (and some I didn't even know I needed) in a short, seven-minute read. Add it to your daily routine. You can thank me later…
Click here and you're in. Trust me – it's already earned the "John Denton Stamp of Approval."
---
This has been John W Denton for The Local Conservative
Be sure to check out the next edition of the newsletter for more
News For Every Conservative!
ADVERTISE with us.